Back by popular demand – Yes, Super Saturday is back!  With First Dance Studios giving you the best dance and movement vibes we have  7 dance and fitness classes for you all in one day! What? Yes, time to get moving, get grooving and get yourself into the studio for some amazing dance classes.
What dance, well being and fitness classes are happening on Super Saturday?
What a dance treat we have in store for you. There are x7 dance and fitness classes for adults for all levels of experience and fitness this Saturday here in Woking. Pick and mix as many as you would like as they all work together so that everyone can get fit, get moving and get dancing. The question is, which ones will you go for? To find out more about each class please click on the link highlighted in bold.
SUPER SATURDAY DANCE, WELL BEING & FITNESS SESSIONS
9am – Bootcamp with Sophie – in studio – for any fitness level and for anyone who wants to start their weekend with a total body workout. Focus on strength, gluten, legs, core and arms. Strength is crucial to keep us moving, building power to the biggest muscles in our body. With fitness games and team challenges – bootcamp is fitness fun at its best.
9.55am – StretchFlow with Sophie – in studio – general level and perfect to cool down after Bootcamp to ease those worked muscles or before technical ballet to warm the body to perfect your pirouettes. Improve your balance which is key to ensuring mobile muscles and joints and working at the micro muscle level. A moment of movement and calm before a busy weekend.
10.30am – Tehnical Ballet with Fran – in studio – beginner +/general level ballet class to get to grips with technique and to get to know barre and ballet combinations. Fran focuses on perfecting each move and position which allows the body to build ballet strength so we can trust it as we then go on to work on routines later on.
11.30am – Technical Tap with Karen – in studio – intermediate level tap to work through tap technique including a short routine. Tap exercises to work shuffles, pickups, time steps, heel steps and more. You will already know these steps and Karen will work those calves and thighs to achieve sharp strikes and shuffles.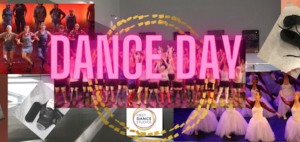 1pm – Ballet with Emma – at Sportsbox – general level for anyone who would like to dance ballet. This class will be held at the Woking Sportsbox down Egley Road in the studio on the 2nd floor. No need for a pass for the sports centre, come on up and join us. Emma will be teaching routines is this is perfect for anyone who fancies a dance in the afternoon.
2pm – Theatre Jazz with Emma – at Sportsbox – a general level adult jazz dance class for anyone who fancies jazz 4th and hands positions. Excellent theatre inspired songs and perfect for anyone who would love  to work on a jazz dance routine as a drop in and out session.
3.45pm –  Tap dance with Emma – at Woking Dance Space – take all the techniques learnt in the earlier tap dance class and put them to a routine. Emma will create a tap dance number focusing on getting tap steps into a tap number! Open to anyone with tap dance experience.
What do I need to bring for these dance and fitness classes?
For all of these classes, please ensure that you wear clothes that you can workout and move freely in. Please layer up as the studios can be cool or warm. We have heating and air-conditioning but we keep the windows open to ensure the air is continually moving.
Keep hydrated by bringing water bottles and remember to take them home with you after class. Bring approbate footwear for the dance or fitness class and for further information about footwear please see here. 
When can I do a technical jazz dance or general ballet class?
When you fancy joining a weekly dance class then please do have a look at our full week timetable here. All the classes have their dates and times clearly labelled and you can also see videos for many of them to see what the style is like. For a technical jazz dance class there is a Tuesday evening and Friday mid morning class. For more of a dance to over 28+ dance numbers please check out Drop off and Dance. And if you fancy a general ballet class then Monday evening you have a general ballet class at 6pm.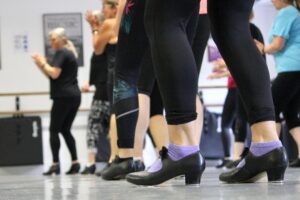 How do I sign up to these classes?
It is super easy to sign up to Super Saturday. Please use the Mindbody App and book that way. Please do contact us here if you require help or have any further questions. 
See you on Super Saturday,
xx