And we're back in the room. The zoom room for now but we have everything crossed for studio land to re-open. For now, dancers assemble in a jazz forth position as we body roll into part 2 of First Dance Studios series of "What is Jazz dance?" (I hope that you also waved those jazz hands when you read that bit like I did).
What are jazz dance steps?
In part 1 (which you can read here) we talked about the history, broad list and some characteristics of jazz dance. Today we'll focus on the list of jazz dance styles – there are loads of them. Ballet as a dance shape is straight & flowy, jazz dance is more rounded and grounded in shape. A crucial and often used connecting step in jazz dance is often referred to as the jazz 4th position. Jazz dance like ballet has positions which we'll go onto discuss at another point. For now, the jazz 4th position is similar to a lunge with a slight bend in the knee. Core support is key to staying upright and the waist twist is what changes the body direction in a dance routine.
The Jazz Dance Tree
Ok so after having a jolly good and long read of "Jazz Dance; A history of the Roots and Branches" there is a whole long list of dance styles that belong to the jazz family. I've read it and if you fancy reading my copy then shout. But wow, what a book, it is full of interesting jazz dance history and the dance tree of jazz dance styles.
List of Jazz Dance Styles
The question of "What is jazz dance?" has long been debated but I love what Patricia Cohen asks instead which is "Where's the jazz?" She goes on to write about the adoption of the social and kinetic structures to jazz dance. Let's check out the list – but there is overlap, branching, nodes because the list is a very broad brush stroke look at jazz dance.
Jazz-Influenced Dance is a family grouping of jazz dance that grew along side jazz music but not termed authentic jazz dance and in that list we have;
1.  Rhythm-Generated Jazz Dance  – music & dance are equal conversational partners. This is a grounded body dance with improv, call & response and both individual & collective voices.
2. Theatrical Jazz Dance
Fusion of dance styles championed by Jack Cole. This style is a fusion of movements and is now broad. Within this grouping this jazz dance list is overflowing with styles. Let's go and check them out.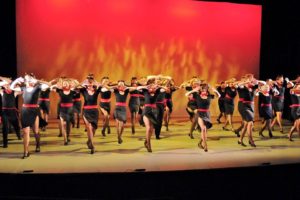 African-Caribbean Jazz – By way of the Caribbean this is a blend of indigenous movement. Katherine Dunham brings the jazz here.
Broadway Jazz Dance (Musical Theatre) – this dance style could cover anything danced on Broadway but is mostly referred to jazz mixed with modern, ballet, tap or style from the show in question. Fancy joining our Musical theatre crew? Every Tuesday at 5.30pm with Vicky. 
Classical Jazz – Two definitions with this jazz dance style – the first being jazz dance that developed with jazz music. Then wake also have what Jack Cole, Matt Mattox, Luigi & Gus Giordano were working on and the Lindy Hop is an example of this style.
Commercial Jazz Dance – jazz dance that is used for purposes of marketing and advertising. So any performance in a film, advert, branded content.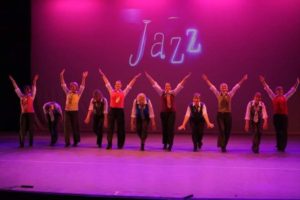 And there's more to this dance list
Contemporary Jazz – A fusion of styles and often very much the choice of the choreographer but with expression at the heart of it. Emily has a twice weekly Contemporary class every Wednesday at 7.15pm and Saturday at 10.30am. 
Latin Jazz Dance – Also termed Afro-Cuban Jazz dance where the dance movements are steeped in Latin American expression. Dances such as merengue, salsa, mambo, lambada, cha cha cha or samba get included in terms of movements.
Lyrical Jazz dance – Based along classical ballet lines but with emotional expressiveness and linked to the musicality or even the lyrics of the song used.
Pop jazz dance – This jazz dance style is usually performed to popular music such as those in the charts or now in tiktoks. This is the dance we mostly see in studios and competitions. Just dance with Karen and Drop off & Dance – every Monday, Thursday and Friday mornings!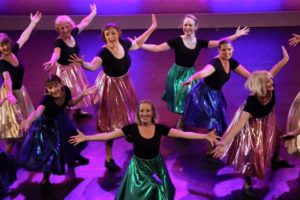 When we dance we dance
The list is actually much longer but next time we will focus on jazz dance choreographers including the marvellous move makers that are Bob Fosse, Alvin Ailey and how jazz dance and the music video became soul mates. Also there may be mentions of Ball culture and Vogue-ing.
To check out all the jazz dance classes we have available online and soon in studio please check out the classes page. 
Keep jazz dancing,
xx