Ohhh and stretch! Ease yourself into Sunday with some Stretch Flow. Every Sunday at 10.45am Sophie leads us in an effective self care stretch routine. Great for opening up those working from home shoulders, easing those tense hip flexors and easing those tired calves. Be good to yourself and join us for a deeply satisfying Sunday Stretch. 
What happens in Stretch & Flow?
Sophie brings calm and grounded energy to this mid morning class. She takes us through gentle breathing and re-setting moments. This is a wonderful way to achieve some Sunday mindfulness and concentrate on you. Each week Sophie focuses on different body areas that need a good stretch out. One week, shoulders, unlocking them and being cognisant about posture. Another week, a good lateral stretch. Maybe a few downward dogs. The idea is to fully commit to deep and no strain stretches, allowing your body to recover and recharge. 
What do I need to bring to this stretch class?
Every class on Sunday is online so very handy to spill out of bed after a lie in, take a moment, pick up a mat and join in from your own home. Sophie calls out each exercise with some wonderful zen music playing in the background. I hold my hand up and call myself out for not allowing enough time to stretch during the week. I just about manage a quick side bend or neck stretch. The beauty of Sophie's class is allowing space and time to fully stretch, hold, breathe a full breath and let it all go. It does wonder for stress and re-grouping. After class I always feel calm, content and re-adjust myself.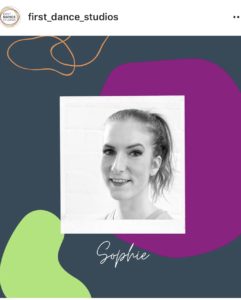 How long does Stretch Flow class last for?
The class is about 30 minutes with enough time for each set of stretches aimed to stretch and massage your spine, open hips and drop the shoulders so you can flow again. Recovery time is important for our muscles and body so this class ticks all the "being present" moments. 
Please get in touch with us for details about how to sign into the zoom classes.
Take time out for you every Sunday with Stretch Flow,
xx